LAYERING FOR THE LATE UPLAND HUNTING SEASON
Hunting upland game birds during the late season can be fun, but it can also be extremely challenging. One minute you are hiking through snow and as cold as an ice cube and minutes later you are sweating your guts out. Being cold while you are hunting is a problem, but if you are sweating one minute and cold the next, the moisture on your body can make you uncomfortable and can even result in hypothermia.
Below are four tips that will help you stay warm, dry and comfortable while hunting in cold weather.
DON'T OVERLOOK YOUR SOCKS
Start with your socks.

 

Wear a good pair of merino wool socks (wool maintains its insulating properties even when wet). Don't get socks much taller than your boots.

 

Tall socks allow moisture that can accumulate on your pants and legs to travel down your socks and into your boots (some people believe their boots are leaking but it's really their socks bringing moisture into their boots. Keep a spare pair in your car to change at mid-day if your feet get wet.
Wear a base layer, either merino wool or some type of a polyester (I prefer merino).

 

This will help pull that moisture away from your body and allow you to stay dry and warm.
WEAR SYNTHETIC PANTS WHEN HUNTING UPLAND BIRD 
Make sure you are wearing synthetic pants.

 

Most people get cold because they get wet.

 

Traditional cotton, canvas or waxed cotton pants get wet and don't dry out.

 

Getting wet is a sure-fire way to stay cold all day long.

 

Our Kiowa Pants are designed as early season pants, but with a base layer underneath, they can be great late season pants because of the DWR treatment and quick drying ability.
WEAR SEVERAL LAYERS
Wear layers on your top that can be easily taken off or put on.

 

Stay away from cotton.

 

Cotton is very comfortable, but it doesn't dry quickly which means when you perspire, the moisture is going to hold next to your skin and keep you chilled all day long.

 

The Kiowa shirt is a great base or mid-layer shirt for cold weather hunts.
DON'T FORGET THE BEANIE
Wear a lightweight beanie.

 

Wear this under or over your hat.

 

It helps keep the heat in, but breathes well and is easy to remove while hunting.
When you start your hunt, you should be chilly, which is good.

 

Don't start out at the truck feeling warm; as soon as you start your hunt you're going to generate heat and start sweating.
Success in the field when upland hunting begins with being comfortable from head to toe. If you are comfortable you will hunt harder, longer, and likely have more birds to show for it.
Tongass Upland Gear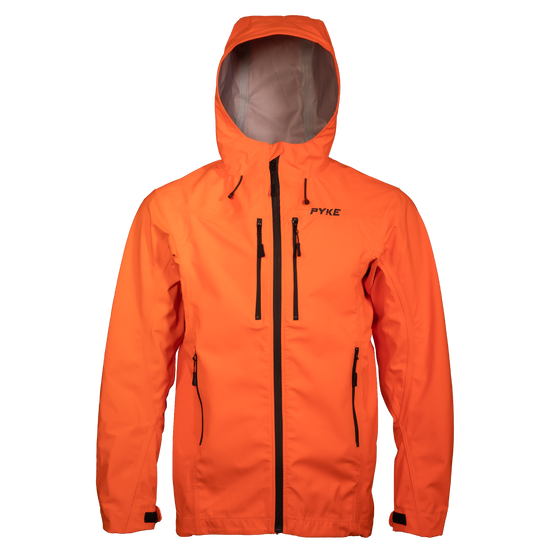 ---