Instant Pot Sharp-Tailed Grouse Barbacoa Tacos
We love our Mexican food.  Whether it's going out to eat, or making our own, it can be on the menu at least once a week in our house.  Leading up to Cinco de Mayo and consequently Taco Tuesday, I had been planning to do barbacoa tacos and made the decision to try using some sharp-tailed grouse that I had in the freezer.  Barbacoa is one of my favorite ways to prepare whole muscle red meat for tacos or other Tex-Mex dishes.  The grouse were from our Pyke trip to North Dakota hunting with Tyler Webster, last season.  On the last full day of the trip, I was able to put down the camera and carry the gun for a while.  In one short walk and with the help of Tylers GSP Bo, I was able to shoot my first sharp-tails; a single and a true pair for a limit of them, at that.  
Within the past 5 months, we have jumped on the instant pot pressure cooker(in our case the Ninja Foodi) fad and have used it to cook just about everything.  Barbacoa beef seemed like an obvious choice for the pot, but given the rich red meat of the sharp-tails, I figured they could also be good prepared in this method.  I was not wrong.  It turned out fantastic, so I figured I would share my method and recipe so you too could try your hand at home made barbacoa.  I will admit, I am not an exact measurements kind of chef, so a lot of the prep work can be adjusted to your liking, but this will serve as a general outline for the recipe.
Here is what you will need:
2-4 Sharp-tailed grouse breasted out. (leg meat could also be added)
1/3(+/-) Cup of fresh lime juice
1/4 Cup Apple Cider Vinegar
1 small white onion chopped
1 fire roasted jalapeño chopped(optional) 
1 7oz can on chipotle peppers in adobo sauce

Sub 1 7oz can of Herdez Salsa Ranchera Medium for less heat

2 TSP Ancho chille powder
1 TBS Cumin or more to preference 
1 TSP Ground Clove
1 TSP Fresh Ground Pepper
2 Pinches of Salt or more to liking
3+ Cloves of Finely Chopped Garlic
1 Cup of Beef Stock
The Process
-Combine all of the above ingredients except the meat in to a sauce pan on the stove, and simmer on low-med heat covered for about 1/2 hour or until all the vegetables are soft.  Remove from heat and let cool for a while.  Once cool enough, pour contents into a food processor or blender and blend to fairly smooth.  Don't liquify.
-This step is optional, but I like to do it with any whole muscle meat that I cook in the pressure cooker.   Heat up a pan on the stove on high heat and add a couple rounds of oil.  Season the pieces of meat with salt, pepper, garlic powder and cumin.  Both sides, don't be stingy.  Sear the meat on all sides to form a nice brown crust, but don't let the meat cook much beyond the surface layer.  Keep the heat high and this shouldn't be a problem.
-Coat the bottom of your pressure cooker with a little of the sauce mixture, then place the seared meat in a single layer in the cooker.  Once the meat is in place, pour the rest of the sauce over top of the meat and make sure all the meat is coated and surrounded.  As you would with brazing, leave a little of the meat exposed above the surface of the sauce.  The Ninja we use is a 6.5qt pot, so I added just a splash more beef stock to make sure there was enough liquid for the pressure cooking.  You may need to adjust for the size of your pot.  Wild game tends to be pretty lean, so you can add a pad of butter or 2 to introduce a fat to the mix.
-Set your pressure cooker to high and cook time to at least 30 minutes.  Place the lid and begin the cooking process.  Once the pressure time is done, allow the cooker to do a natural release.  13-18 minutes.  You want it to retain as much liquid as possible.
-Once the pressure cooker has released, remove the meat to a large bowl and pull it apart with a couple fo forks.  Scoop out some of the remaining sauce and pour it over the shredded meat but don't drown it.  Stir to combine. 
How you eat your barbacoa is really up to you.  The meat is extremely tender and full of flavor.  I prefer tacos or nachos, but you can eat it straight out of the bowl if you choose.  For my meal yesterday, I also cooked some beef for the non-game eaters in my family.  Honestly, I thought the sharp-tail grouse had better flavor than the beef.  I had mine in corn tortillas with chopped red onion, cilantro, and a slice of avocado.  A little spritz of lime and its the perfect taco.  We also did a seasoned black bean and rice side dish.  
This barbacoa recipe can be used with pretty much any whole muscle red meat.  I am sure it would be great with goose or other water fowl.  Again, you can adjust the ingredients to your liking and spice level.
Be sure to comment below and let us know how you enjoyed your barbacoa.
Tongass Upland Gear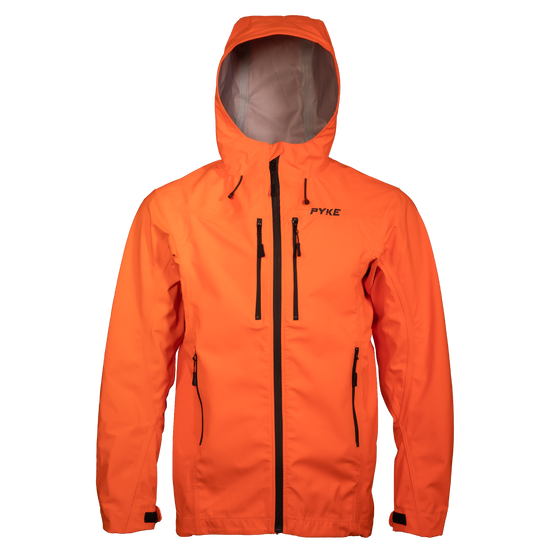 ---